I coded a script that creates seamless tiling even better than the Seamless tiling effect in PSP! If you don't believe me, check it out yourself with these 3 free seamless tiles in png format: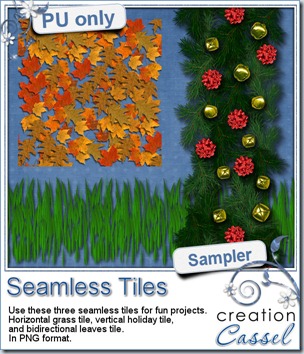 It is available on my blog here:
http://creationcassel.com/blog/1722/new ... ss-tiling/
There is also a comparison of the seamless tiling from PSP and the one from the script. Your call on which one looks better!