I am very involved in the digiscrapbooking communities and as such, i create PSP scripts to help designers and scrappers. This week, i just released a free album available in a psd layered format, where each page is one letter/number of the title YEAR2010. With each page printed, and glued to some cardboard, then cutout, it can make a great book to display pictures, notes, memorablia for 2010. Use it to document the baby's first year, a year of change, or even any ordinary year if that is what 2010 was.
You can view and download that album on my blog.
http://creationcassel.com/blog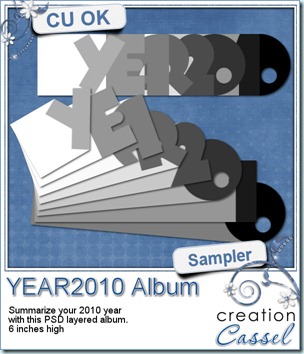 This album was made using a PSP script called 1,001 Word Album, which can be used to create more albums with ANY word in ANY font. Great things can be made using good PSP scripts!